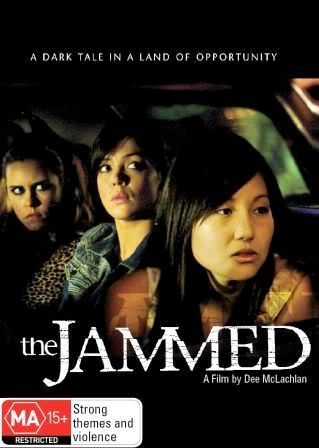 Fine thrillers stole the show
David Stratton December 26, 2007

BY my count, 255 films were released in Australian cinemas during 2007 and I saw just about all of them.This number doesn't include the Bollywood and Asian films that opened, without previews for the mainstream press, in marginal capital-city theatres. The vast majority of films released were American and the quality, not surprisingly, varied from the dire (Saw IV, I Now Pronounce You Chuck and Larry) to the splendid, 10 of which are listed below.
It was a moderately good year for Australian cinema, even though box-office returns were mostly very disappointing. The high-profile films were flawed in one way or another, and my choice for best Australian film of the year is Dee McLachlan's The Jammed, a beautifully written and acted thriller in which an ordinary young woman discovers the evil underworld of sex slavery is alive and thriving in her city.
McLachlan fought a long, hard battle to fund the film (the leading funding bodies rejected it) and to release it (there was initial reluctance on the part of all the distributors). It was even, mysteriously, rejected by the Melbourne International Film Festival. But after screening at the Sydney and Brisbane festivals it caught the attention of public and critics alike and enjoyed a modest, but encouragingly successful, commercial run.
Sadly, the Australian Film Institute deemed the best Australian film of the year ineligible for the AFI Awards because of a technicality, which could surely have been overcome with a modicum of goodwill. Would it have displaced Romulus, My Father as the winner? Who knows, but no other locally made film of the year succeeded so completely in what it set out to do. McLachlan had to be content with winning the IF Award for best film.
Very Special thanks to David Stratton for finding and supporting The Jammed in 2007, Mr Stratton is in a word, Incredible!